Features
From pre-market to offer-accepted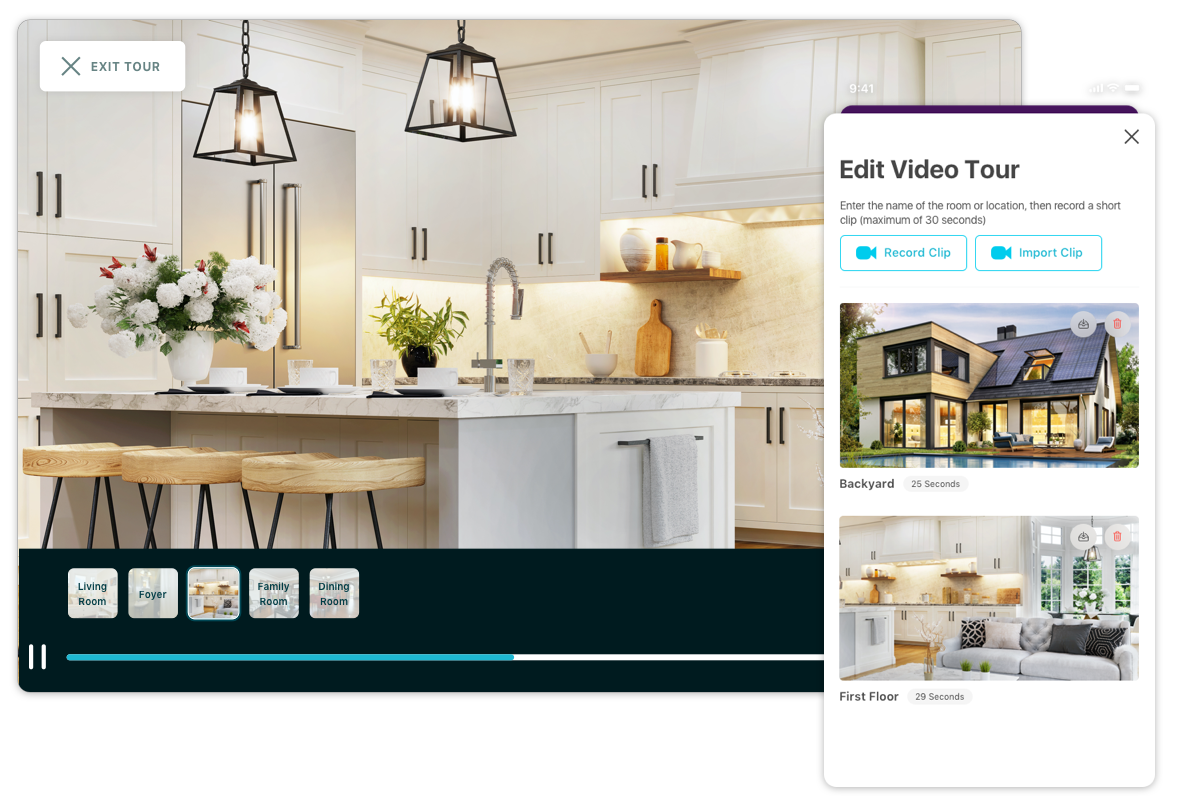 Create Video Tours
No one is better suited to present your listing than you. With the Disclosures.io mobile app you can create beautiful, seamless video tours for a fraction of the price of a professional videographer.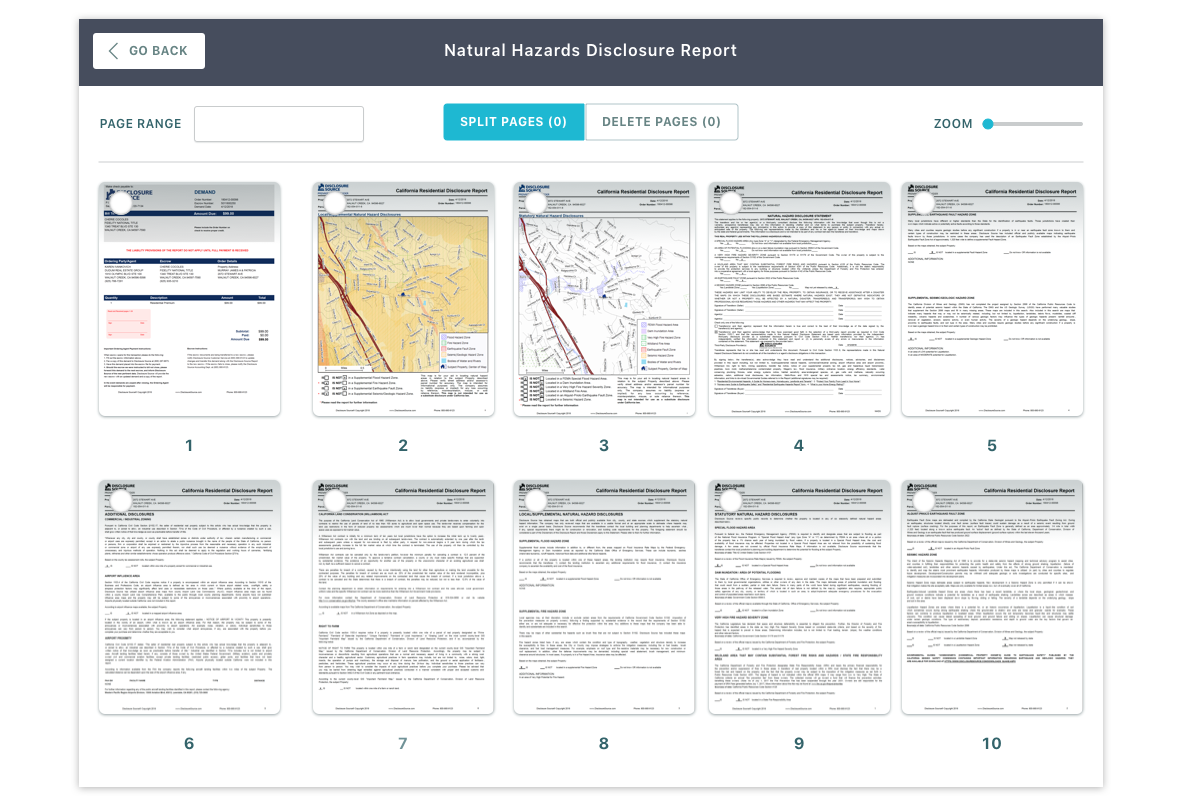 Manipulate PDF Documents
Need to split a large document into smaller files, re-order pages, or redact private info? You have access to all of the powerful PDF manipulation tools that you need without ever opening Adobe Acrobat.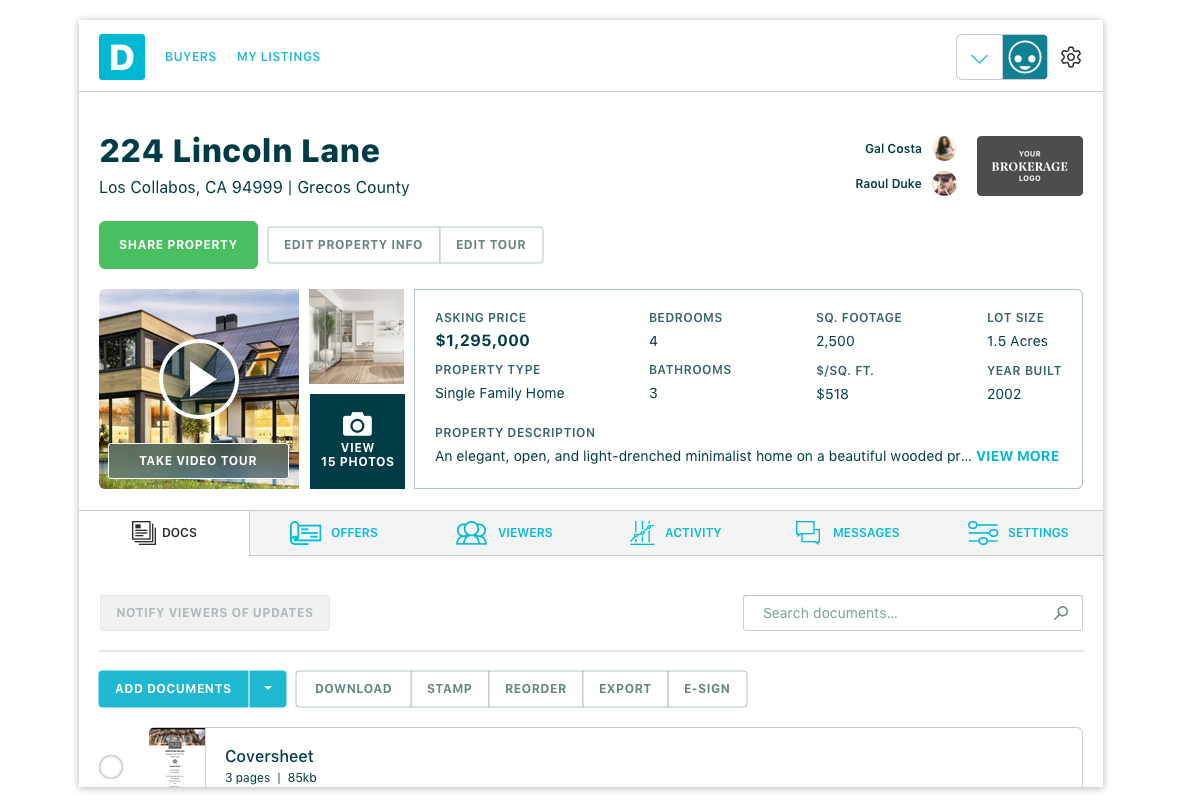 Share Listing Information
Make it easy for Buyers to learn about your listing. Use Disclosures.io to easily create professional and meaningful property information packages in one, secure, online, location.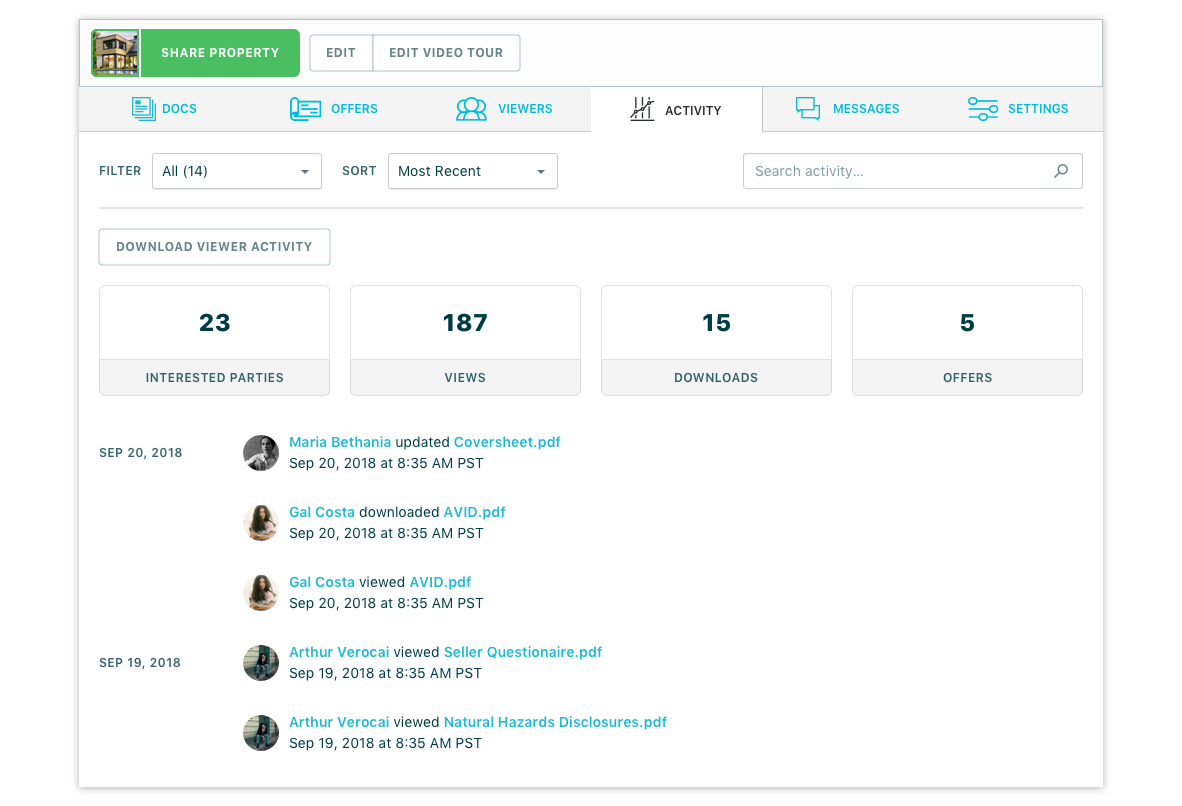 Track Interest
Email wasn't designed for large attachments and it won't let you track the activity for each viewer. With Disclosures.io Buyer Interest Reports, you can share the interest level of each buyer party with your seller.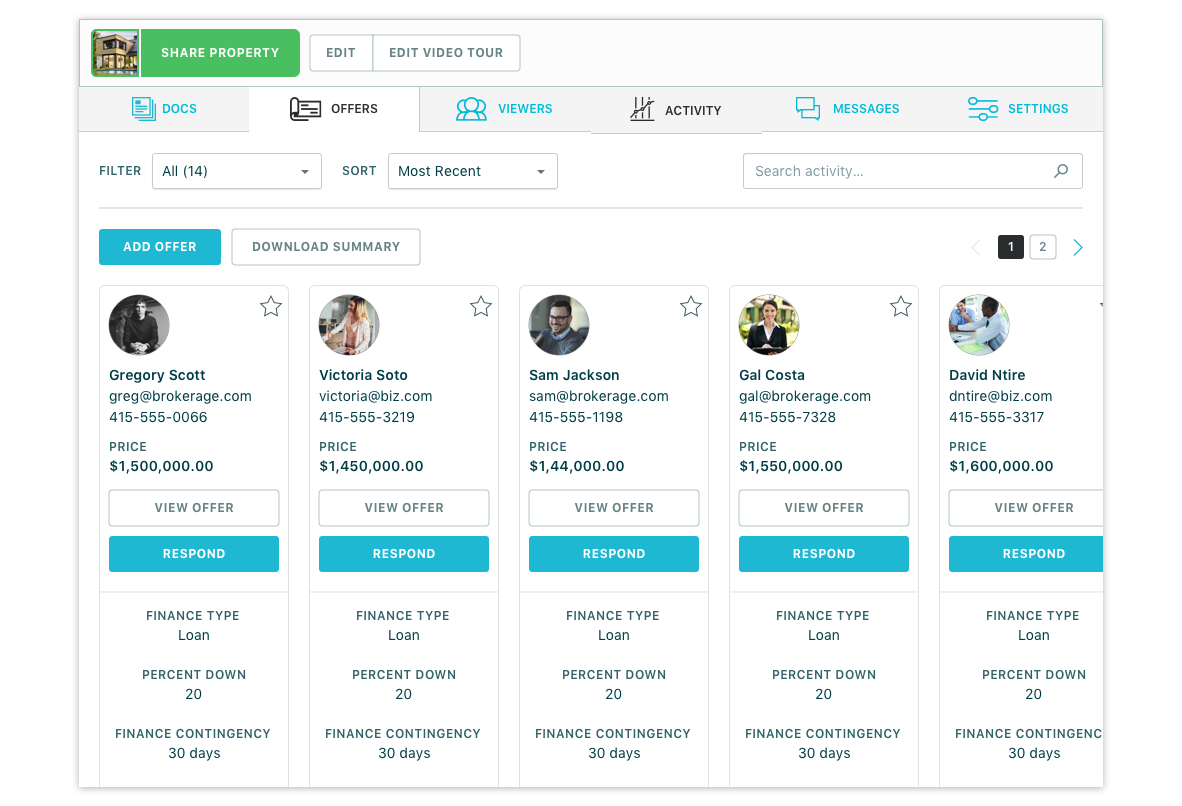 Manage Offers
Receive all of your offers in one, secure, online location. Disclosures.io will automatically organize every offer into a beautiful dashboard that compares the terms side-by-side which is sharable with your seller.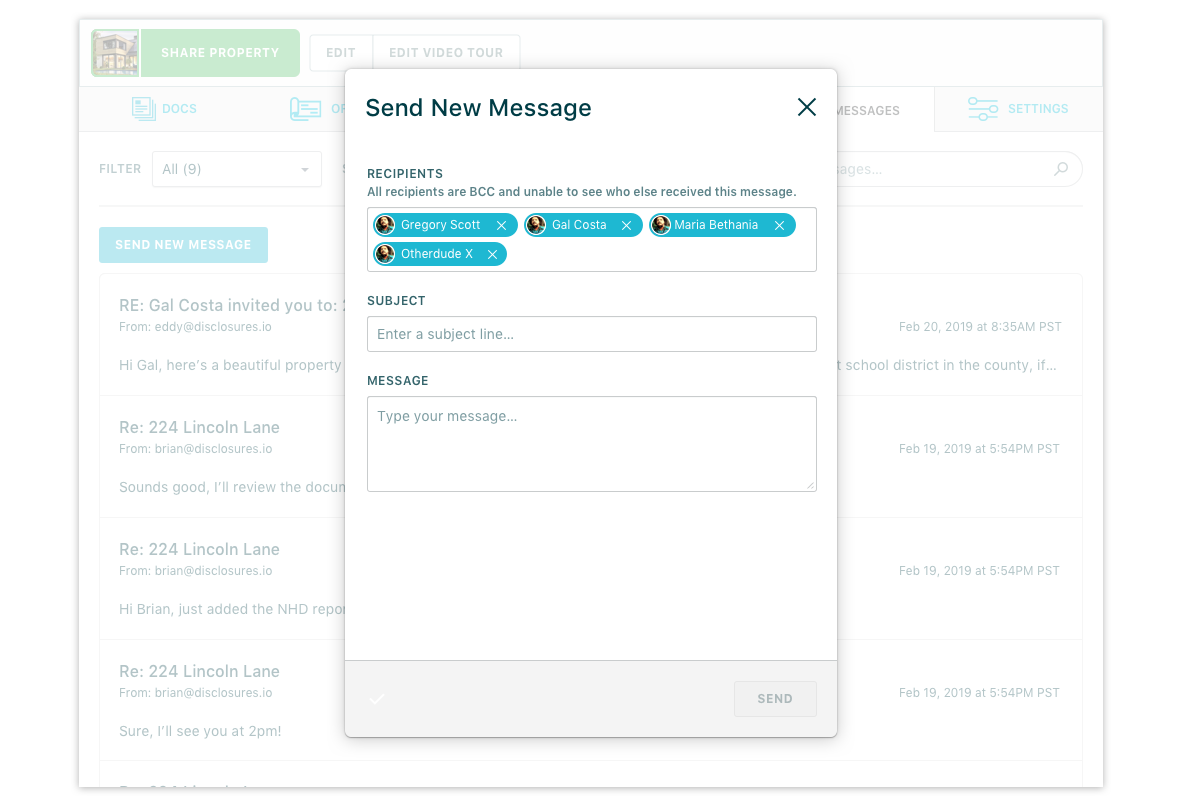 Keep Everyone in Sync
Disclosures.io saves you time and prevents mistakes by keeping everyone in sync. Notify all interested parties when a new document is added or boadcast out a custom message.